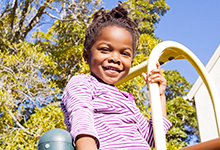 Application Process
Applications and LOIs for the WCF are accepted on an invitation-only basis. To request access to apply, organizations must send an email to the foundation (grants@woodclaeyssensfoundation.org) with their applicant name, organization, and the type of grant request the organization will be submitting. The Foundation will review the request and respond with instruction on how to begin the grant process.
Returning Applicants
- Returning Applicants are qualified organizations that have received a grant from the Wood-Claeyssens Foundation in the last 2 years. All other organizations are referred to the New Applicant Grant Process.
New Applicants
- Organizations that have never applied for a grant from the Wood-Claeyssens Foundation
- Organizations that may have applied for a grant, but have been denied in the last 1-2+ years
* Note *
It is critical that organizations do not duplicate their information - if one has already created a profile within the system, the organization should not create a new account.
■ ■ ■ ■ ■
Types of Awards Granted
Event Sponsorship (Year-Round)
General Operating Funds (must be submitted by June 30th deadline)
Program Support (June 30th deadline)
■ ■ ■ ■ ■
General Timeline

Important Dates
April 1st (approximate): Application Process Opens
○ Contact the Foundation's Grant Manager (grants@woodclaeyssensfoundation.org) for access
June 30th: Grant Submission Deadline
○ All applications must be complete and submitted by 11:59pm PST
October: WCF Board Meeting
○ Board meets to discuss grant requests
November/December: Notifications Mailed
○ Grant checks and declination letters are mailed to notify organizations of the Board's decision(s)
You can use essay writing service reviews to find out whether a particular service is good at what it does. The most helpful essay writing service reviews contain comments written by real users of the company. If you notice a closed comment section, this means
provider of essay writing service reviews
that the reviewer does not care about other people's opinions. If you do see a comment section, it's a good idea to leave feedback on the services you've used. If you've had a bad experience, you should write down your feelings, although there are some exceptions, such as peak shopping days.