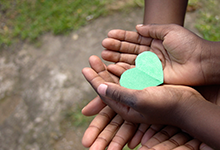 Applications for funding are considered only from organizations that qualify as follows:
Organizations submitting proposals must be tax exempt under section 501 (c)(3) of the Internal Revenue Code and be classified as "not a private foundation" under section 509(a)
Funding preference is given to organizations headquartered in Santa Barbara and Ventura counties
Grants are given a year, in the fall
Applications must be postmarked by June 30th or they will not be considered
Organizations must reapply each year if they wish to be considered
Funding is
not
available to:
Individuals
Organizations that discriminate on the basis of age, gender, race, ethnicity, sexual orientation, disability, national origin, political affiliation or religious belief
Grant Requests Received:
The Wood-Claeyssens Foundation awards grants to nonprofit organizations with a wide array of missions serving a multitude of different causes. As such, it is not always possible to clearly identify specific programs that the Foundation is likely to support. The fields of interest are extensive and the Foundation covers a broad spectrum in terms of what it funds.
That said, attention is often focused on human service organizations, those addressing current and urgent community needs, and/or any that have organized a collaborative effort involving multiple other nonprofit organizations & Foundations. An overview of the types of organizations that the Wood-Claeyssens Foundation has a history of supporting may be found on the "Areas of Funding" page.