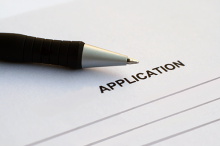 IMPORTANT NOTICE:
The Wood-Claeyssens Foundation is not accepting any grant requests from new organizations during its 2019-2020 grant cycle, and for the foreseeable future.
Application Process
Applications and LOIs for the WCF are accepted on an invitation-only basis. To request access to apply, organizations must send an email to the foundation (grants@woodclaeyssensfoundation.org) with their applicant name, organization, and the type of grant request the organization will be submitting. The Foundation will review the request and respond with instruction on how to begin the grant process.
○ Returning Applicants are qualified organizations that have received a grant from the Wood-Claeyssens Foundation in the last 2 years. All other organizations are referred to the New Applicant Grant Process.
○ Organizations that have never applied for a grant from the Wood-Claeyssens Foundation
○ Organizations that may have applied for a grant, but have been denied in the last 1-2+ years
* Note *
It is critical that organizations do not duplicate their information - if one has already created a profile within the system, the organization should not create a new account.
■ ■ ■ ■ ■
Types of Awards Granted
Event Sponsorship (Year-Round)
General Operating Funds (must be submitted by June 30th deadline)
Program Support (June 30th deadline)
■ ■ ■ ■ ■
General Timeline

Important Dates
April 1st (approximate): Application Process Opens
○ Contact the Foundation's Grant Manager (grants@woodclaeyssensfoundation.org) for access
June 30th: Grant Submission Deadline
○ All applications must be complete and submitted by 11:59pm PST
October: WCF Board Meeting
○ Board meets to discuss grant requests
November/December: Notifications Mailed
○ Grant checks and declination letters are mailed to notify organizations of the Board's decision(s)
To determine whether a company's reviews are real, read through other customers' testimonials. These can help you make an informed decision. Using essay writing service reviews will also help you decide which
https://ihatewriting.net/
companies are the best, as they are more likely to offer the highest-quality work. When you read the testimonials of other customers, it's easy to tell if a company's service is legitimate or not. There are also plenty of ways to check out a site's authenticity.